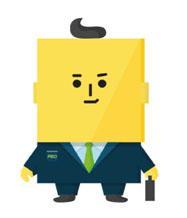 Description
Test your insurance knowledge on this "Small Question, Big Challenge" quiz to see how you can do and win a "COOL" gift by answering 8 out of 10 multiple choice questions correctly!
Quiz Details
1. Press "Start" button and input your personal information, i.e. email and name, to enter the "Small Question, Big Challenge" quiz ("the quiz").
2. Finish 10 multiple choice questions.
3. Obtain your result. A succesful message will pop-up and you will be contacted via email for delivery of gift if 8 or more questions were answered correctly.
Rules and Notes
Each valid email address will be given three chances to play the quiz.
Gift will be given whilst stocks last.
Participant must fill-in personal information correctly. If Vocational Training Council (VTC) fails to contact participant for delivery of gift due to imcomplete and/or incorrect information given, he or she will be deemed to have given up his or her gift and the right to receive it.
In case of any dispute, the decision of VTC shall be final and conclusive.
Personal data provided by participant will only be used for matters related to this quiz. Such data will be disposed of after the quiz and delivery of gift.
VTC reserves the right to amend these rules or to cancel, alter or amend the quiz or gift ay any time without prior notice.
Participant agreed to be bound by these rules by entering into the quiz.